Alexis Hawkins infiltrates an Imperial Laboratory to steal a recently completed "Tachyon Core". It is compressed into a crystal that can be fitted into any Imperial Weapon or Lex's stolen Imperial Armblade.
Lex starts up the base alarm and giving away her location by stepping into some infra-red laser. Enemy security forces are then on the look-out for her but she hides and sneaks past them. One of them spots her but she takes him out swiftly.
Once she reaches the Core Room where the crystal is kept,mysteriously unguarded... She takes the chance and snatches the crystal...only to get shot at by the Overseer, "Liz".
Lex and Liz are forced to fight one on one. Lex almost loses and had the idea of putting the core into her armblade.
With this new unstoppable power, she swiftly defeats Liz,forcing him to retreat to his ship.
Knowing that the Overseer will alert the Imperial Network, Lex has no choice but to destroy the ship...but what could her teeny tiny armblade do?...
In a supercharging moment,Lex completely obliverates the retreating ship with the Tachyon Overdrive Accelerator,a single beam of particles FASTER than light itself. Lex herself is rather amazed by this power and then makes the choice..will she keep this frightening crystal...or dispose of it...
===
(Picture of Liz,The Overseer. Carries a huge arm-cannon around.)
(Picture of the Final Boss)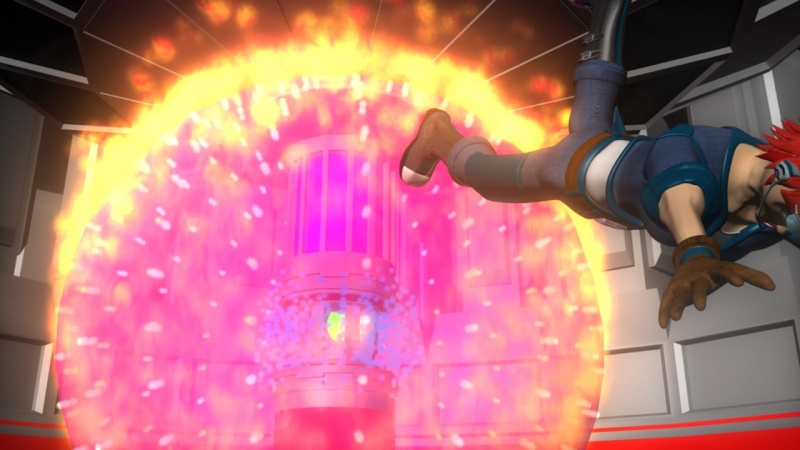 (Core Reactor exploding in which Liz fired at to try and kill Lex.)
Weebeeboop.
Won an award for worst signature