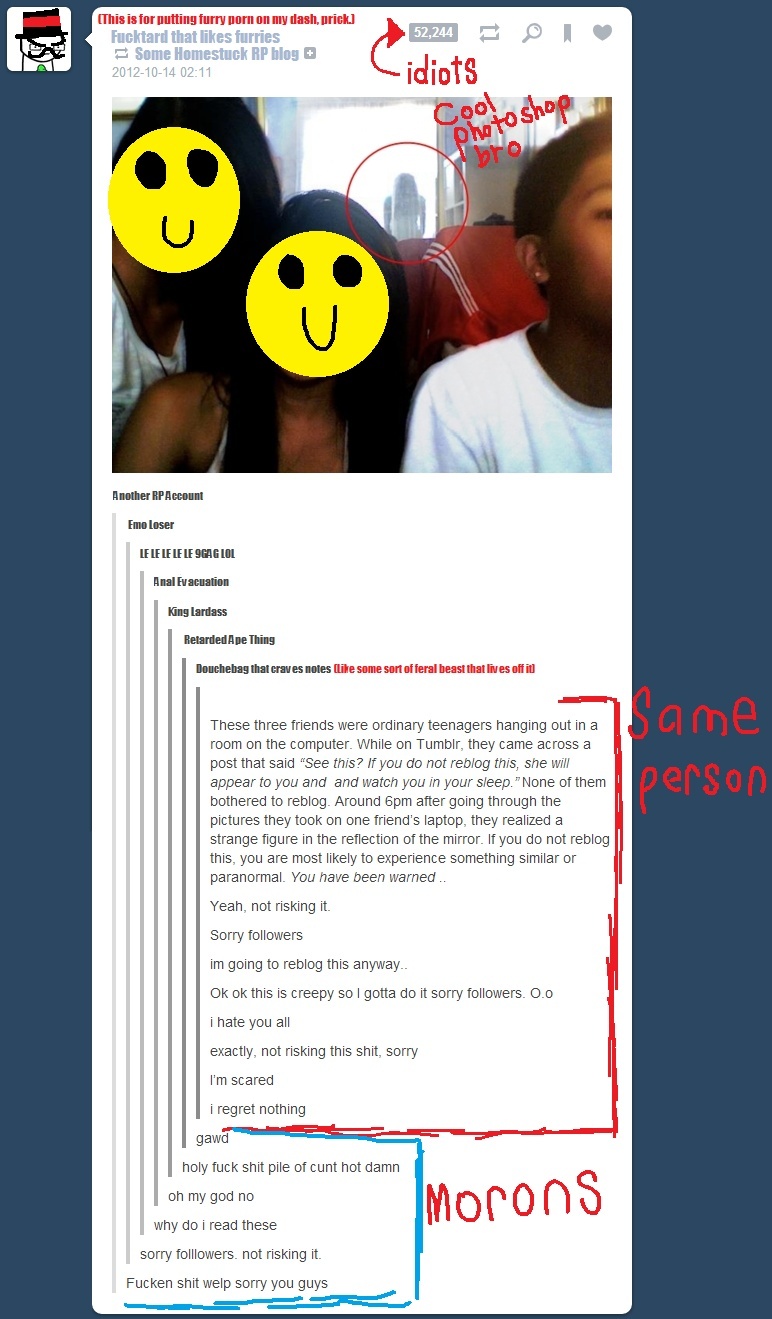 Look at these blasphemous nitwits, wetting themselves over a simple post. Over 50,000 people fell for what is obviously a fake. A ploy disguised in an attempt to bring notes, and possibly traffic to their blog. I will provide a further explanation as well as reasons why it is fake.
As illustrated above, the fabricated three friends story was given to us by the original poster. You know what else is? The "I'm scared" "I regret nothing" "not risking this shit" horse pucky. Those are an attempt to bluff a form of testimony. If other people are scared and don't want to take any chances, the other users of tumblr should do it too! The original poster has a bit of an advantage with this tactic, due to the users of tumblr being a bit... Well, they can be rather frenzied and possibly induced into an even more hyper state via caffeine. Combined with the possibility of not even seeing the names and who posted what, you could mistake them for being separate, what with the spaces and different grammar.
Another thing is the obtuse story. It has no proof of this ever happening. You have to trust the credibility of someone on the internet. Which, as we all know, is easily dismissible and requires verification for actual worth as evidence.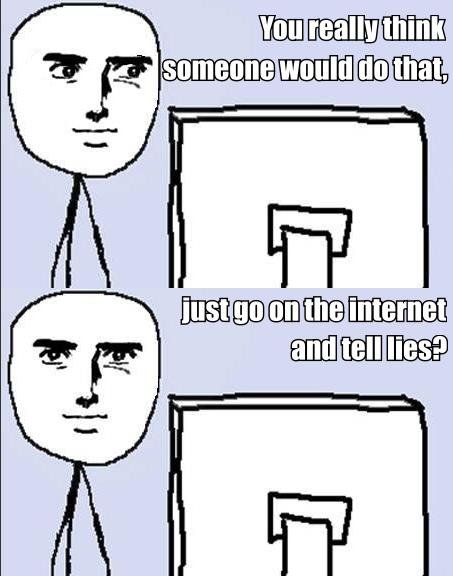 Yes, I know.
The person who posted and started this would also benefit from it receiving a large amount of notes. Potential activity on their blog as well as the number of notes itself. Fame hungry idiot.
But really, believing this story would require receiving a lobotomy from a senile Nazi while a hillbilly hick administers the "anesthesia," which would really be whiskey and some Advil.
EDIT: And this is shows why I'm surrounded by half-wits on tumblr, when we see people falling for cheap scare tactics like this. There are a profuse amount of posts that attempt to frighten people, spreading undoubtedly fictitious, nonsensical stories and using photoshopped images. All in the name of notes.
Tumblr is a deplorable cesspool of filth.